When evil threatens the world, the world calls on Broforce
– an under-funded, over-powered paramilitary organization dealing exclusively in excessive force. Brace your loins with up to four players to run 'n' gun as dozens of different bros and eliminate the opposing terrorist forces that threaten our way of life. Unleash scores of unique weapons and set off incredible chain reactions of fire, napalm, and limbs in the name of freedom.
One of the best ways to enjoy Broforce is playing coop with your friends – and this turned out to be quite the challenge in adapting the game from PC to PS4. Sony has rather strict network policies compared to Steam, which necessitated a complete overhaul of the original local coop system. This was a lot of work, and required a lot of extra QA testing… luckily this involved playing a lot of Broforce, which was awesome!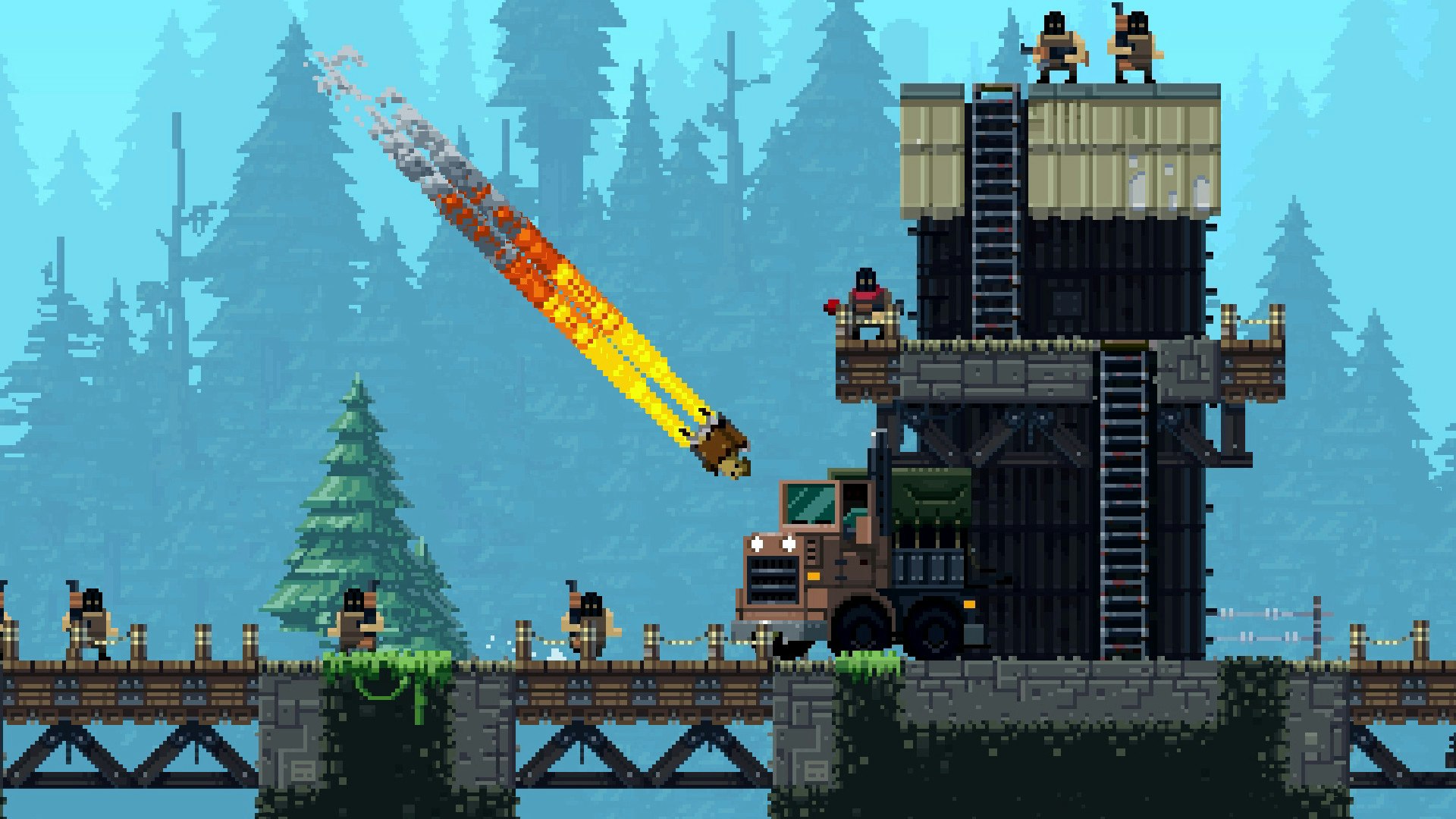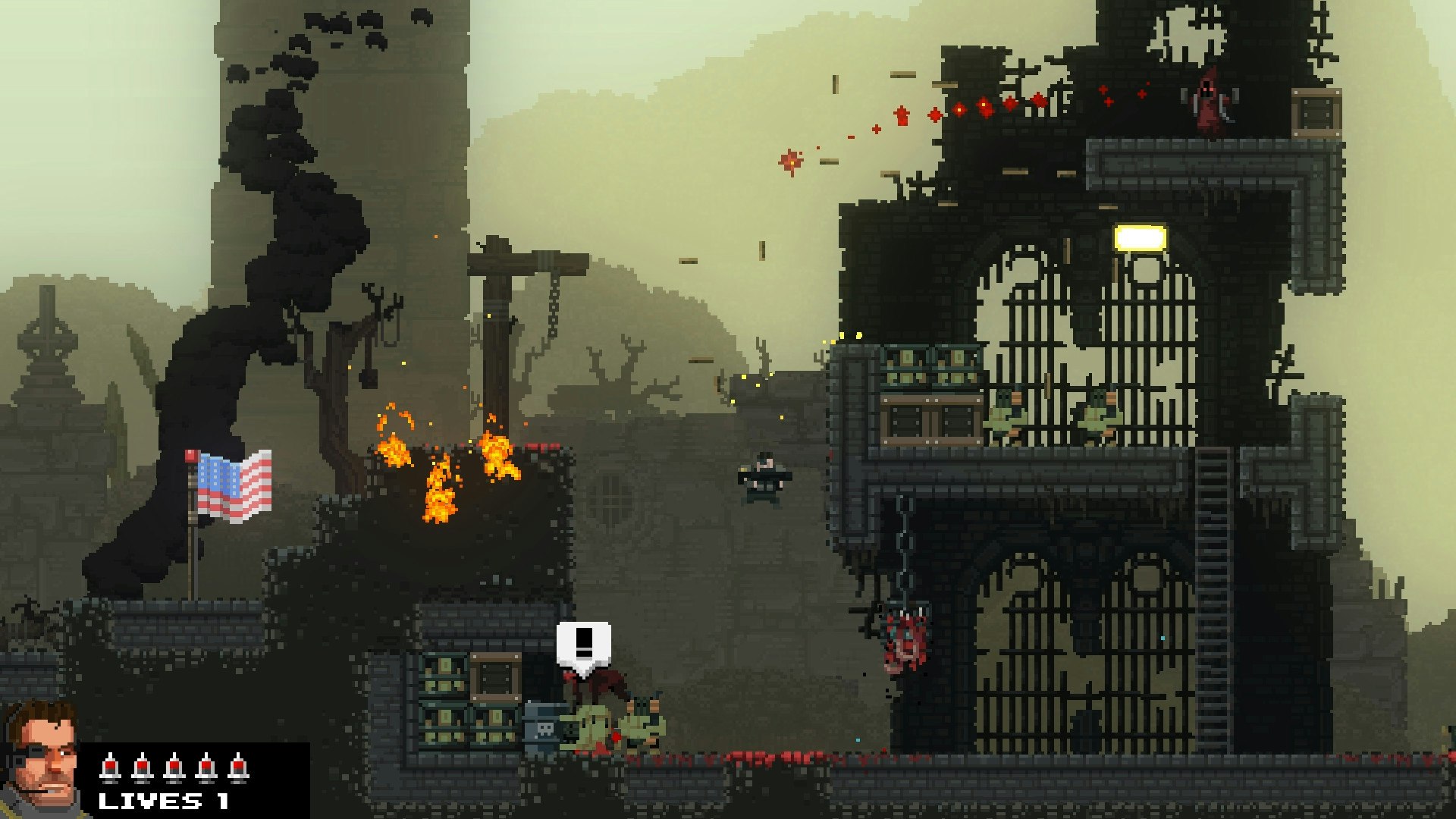 Would you like to work on projects like this? Do you have have the finest, talent? Check out the open jobs below, but don't hesitate to send us an open application! we are always on the lookout to great talent.