Valkenswaard august 16th 2022 - Although the pandemic stopped it for a long time, Abstraction was finally able to participate in an industry event again recently; INDIGO 2022. In this article we shine the light on our experience attending INDIGO and we're looking forward to gamescom, which we'll be attending next week.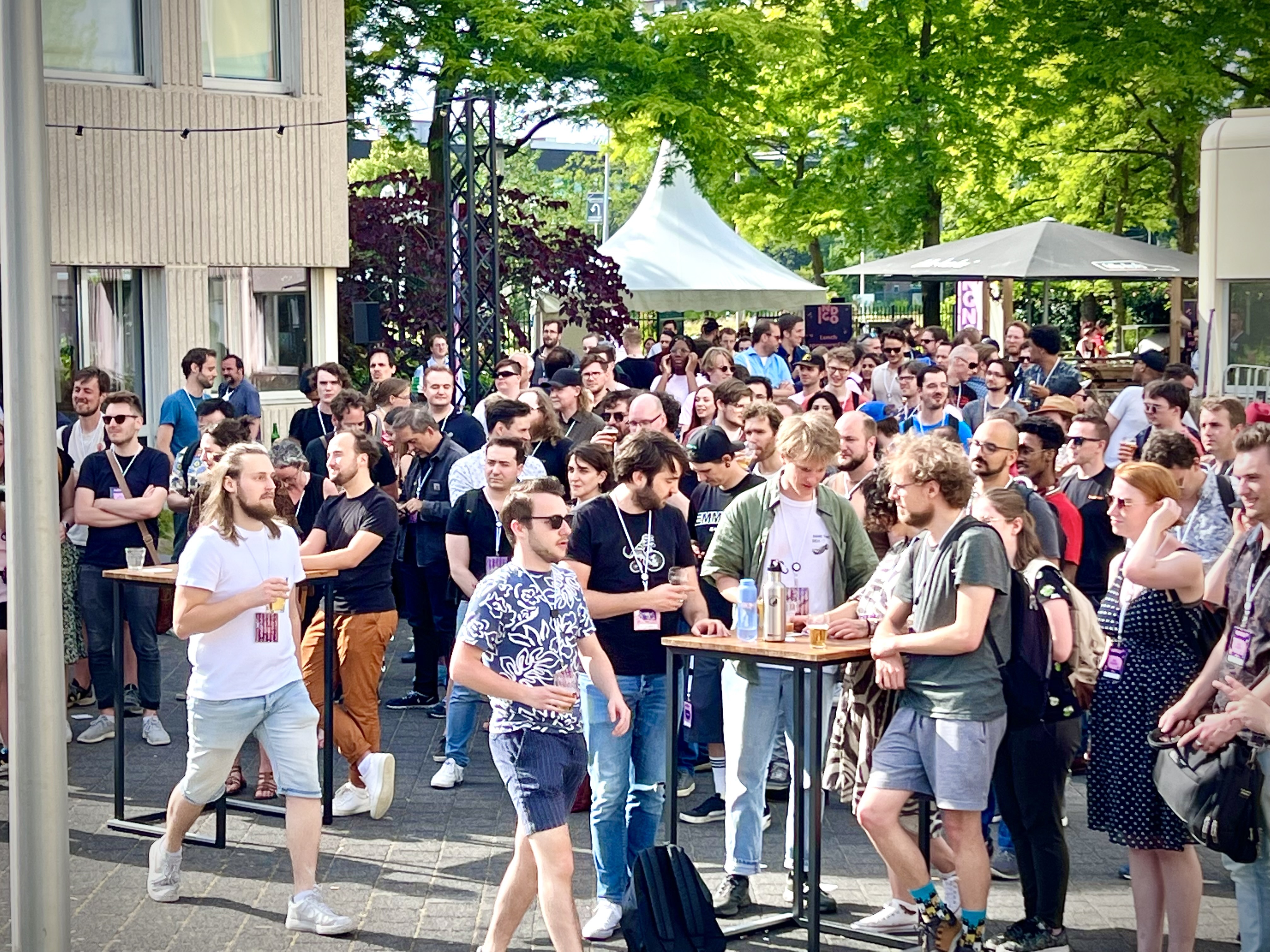 As loyal visitors and participants of the INDIGO event, we have to say that the event and organisation exceeds our expectations every single year. The vibe was great - which was to be expected after about 2 years of dealing with a pandemic - and although the pandemic has caused video calls to be normalised, the feeling and human aspect of a meeting in real life remains irreplaceable.
Because of the great set-up, INDIGO was the perfect event to rekindle industry relationships and make new connections. Ralph (CEO) and Dominique (COO) had great meetings with interesting (and international) visitors, including several high profile experts like Juney Dijkstra from EA and Riccardo Comazzi from Epic Games, making this a great event for Abstraction.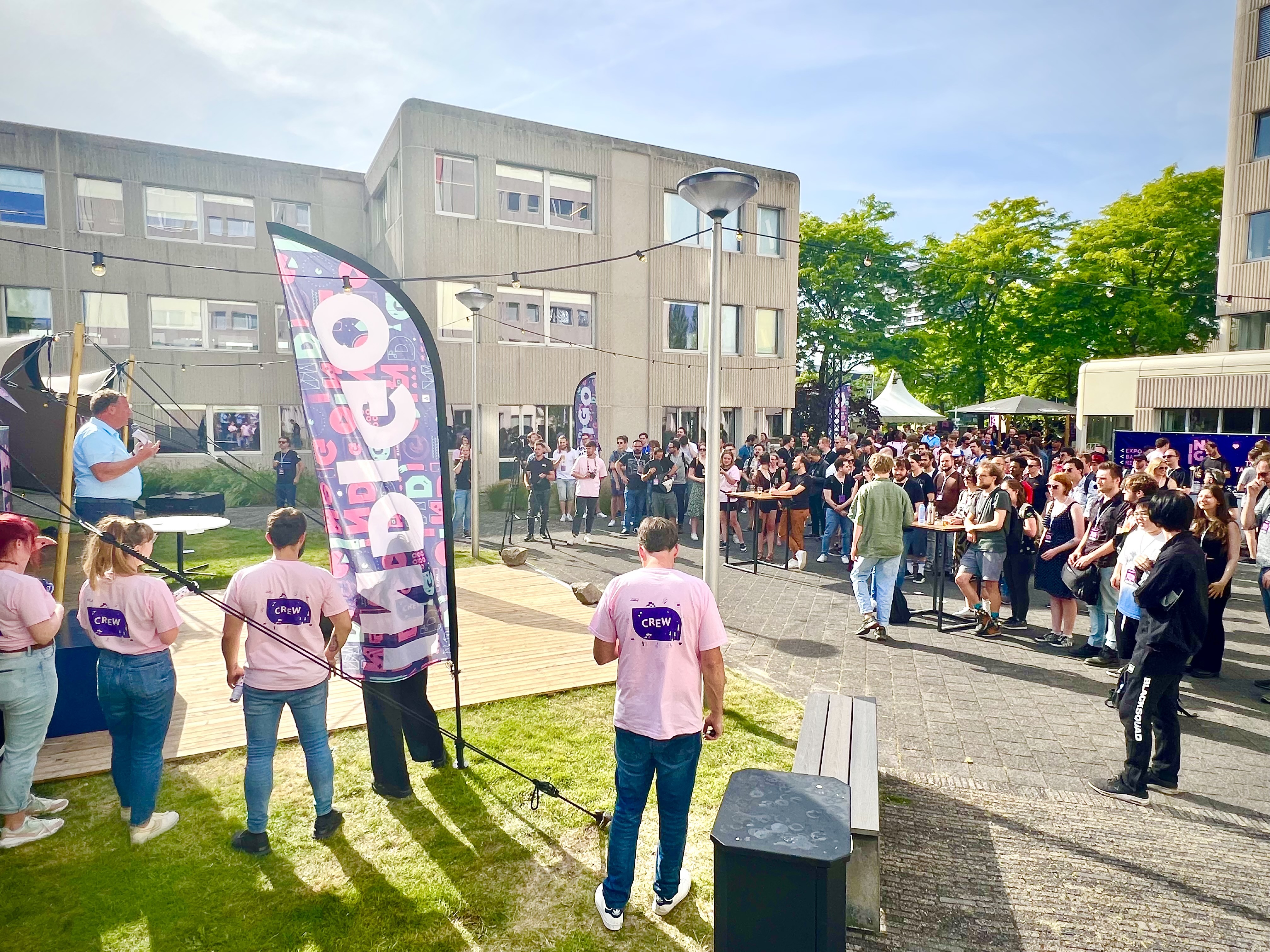 There were a lot of different people walking around, and we run into some familiar faces. Ex-Abstractioner Scott Davidson for example, who gave a valuable speech about Imposter Syndrome. Alongside Scott, ex-Abtractioner Tj'ièn Twijnstra was there. He gave a speech about game design for mobile games, in which he highlighted a number of interesting approaches that more traditional games could also benefit from.
Some of us attended a very interesting talk by Enrico Heidelberg, who succeeded in demystifying recruitment by emphasising quality over quantity as the pillar of success and attraction, while our CFO Kees and COO Dominique attended various talks about finance in video games, ensuring that we gathered a variety of insights during the event.
Wouter Go and Jyan Azevedo from our recruitment department were also present. During the event, they focused on recruiting potential employees and spreading the word about Abstraction. In addition, Marc Smids was there to establish contacts with major universities such as Utrecht University and Breda University - of which he had a fruitful conversation with David Wessman - to attract and enthuse potential interns and/or staff, and discuss possible future collaborations between the universities and Abstraction. After all, recruitment and employer branding are key.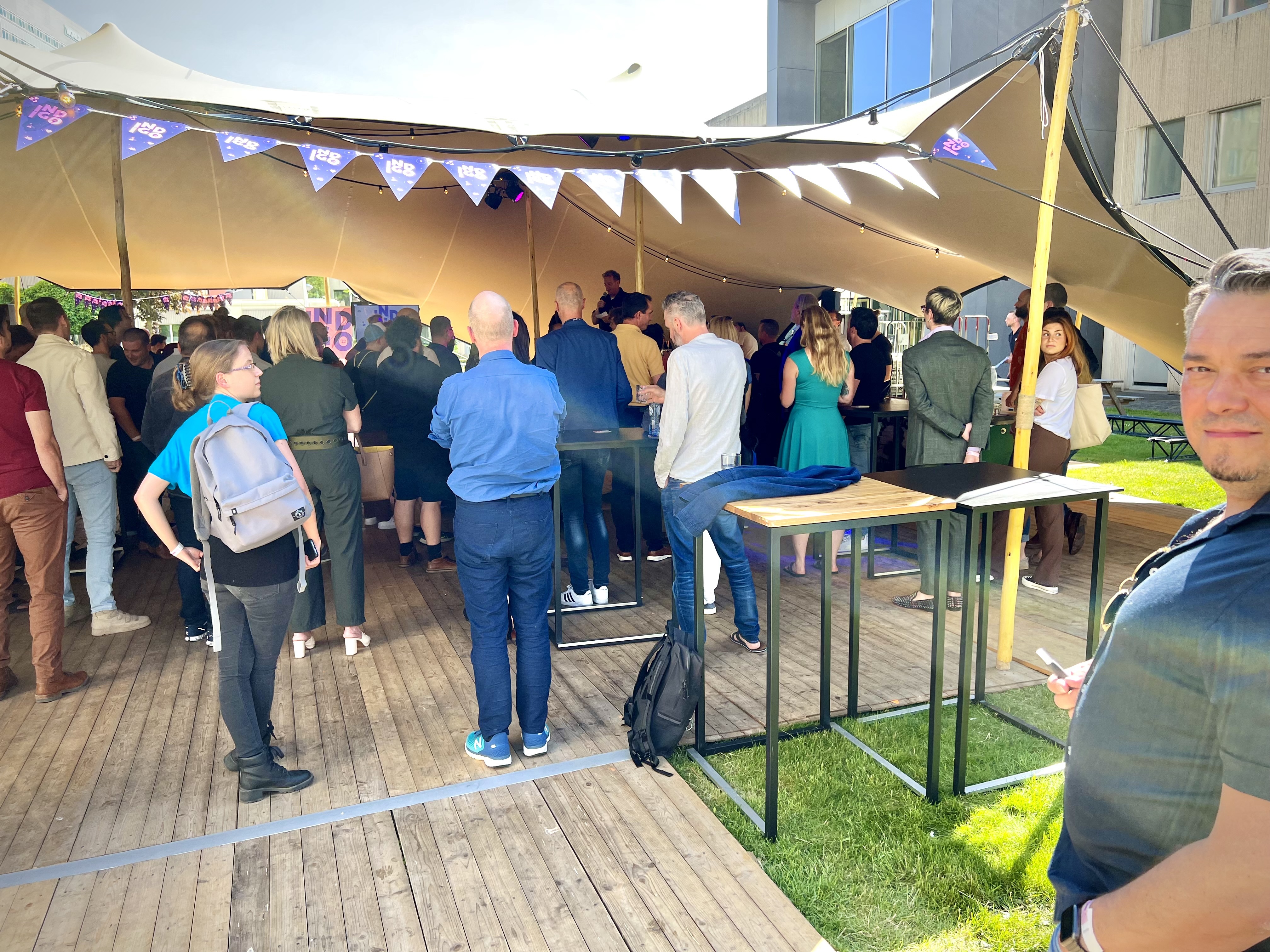 As Abstraction was one of the main sponsors, Ralph (CEO), Dominique (COO) and Kees (CFO) were invited to the additional Thursday event, where they were welcomed by JP - the head of the INDIGO organisation - and connected with the right people.
All in all, an event beyond boundaries, full of interesting speeches and new opportunities. INDIGO helped us catch-up with mulitiple people from within our network and made sure we made new connections as well.
If you want to get a feel of what the event was like, you can watch the aftermovie of INDIGO 2022 below.
Enjoyed the aftermovie? It doesn't have to be over yet. The next event on our agenda is gamescom. Will we see you in Cologne next week?