Last week abstraction attended INDIGO 2023, and we showed up in spectacular fashion! For those that don't know, INDIGO is the most popular gaming event in The Netherlands. A great place for people in the industry to connect, attend talks, and discover amazing new games.
We love INDIGO and have for many years. This year we wanted to show our appreciation by being one of the Gold Partners and sponsoring the Skylouge Captain's Party. Held at the Van der Valk Hotel, our guests were treated to an incredible view of Utrecht while talking about the industry we all love.
Following the Captain's Day was the main event. The show floor was packed with games, booths, and opportunities to meet new people. And of course, we had to get in on the action and had our booth right in the middle of the show floor.
Throughout the day, we had so many people come up and chat to us. We had the opportunity to talk to industry professionals and newcomers a like. It was so inspiring for students to ask about abstraction and what advice we could give as they start their journey into the game's industry. Many business cards were exchanged.
Now seems like a good time to remind you that we're hiring! Check out our careers page here to see our open positions https://abstraction.games/careers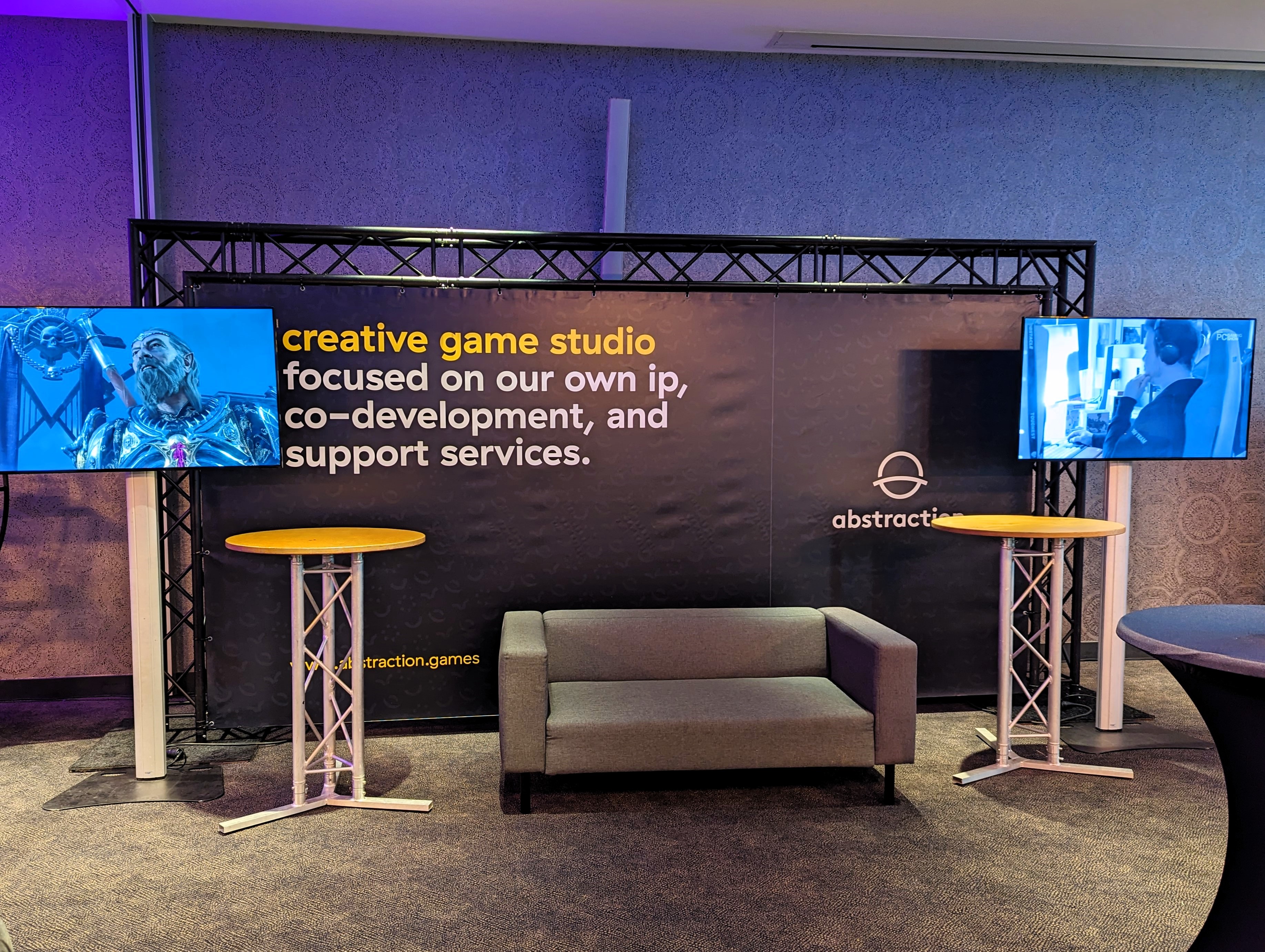 Our CEO and co-founder Ralph Egas also had a fireside chat at the show. I'll let him describe it in his own words:
"The fireside chat was a blast. I can just be myself and talk genuinely from the heart. It also really helps that JP knows me very well and I him.
We were both so relaxed and excited about this at the same time, that apart from some pretty serious topics that were addressed, there was a lot of banter and humour brought into the mix. We had such a good time chatting. Besides that, it felt really good to be given a podium to speak candidly about things we need to work on to improve and where my responsibility as a CEO comes in beyond the obvious. I loved it." - Ralph Egas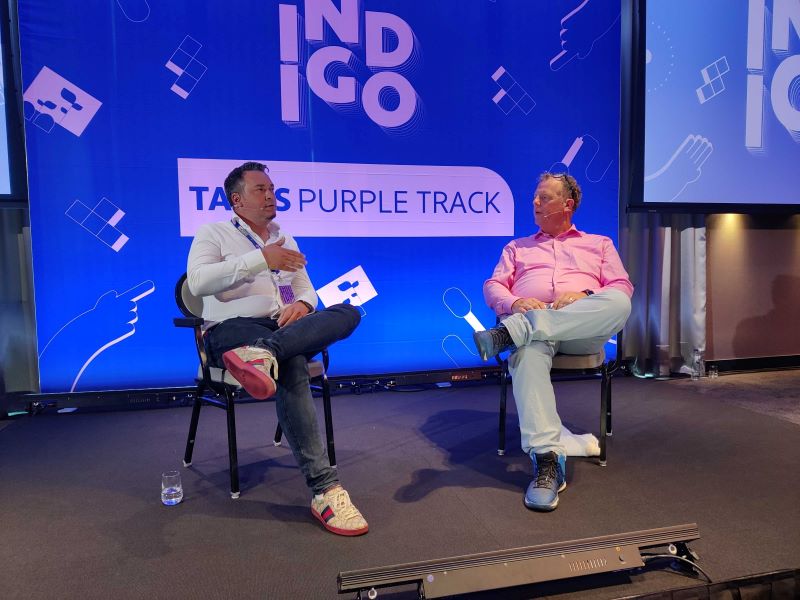 Every year, INDIGO gets better and better. We had an amazing time at INDIGO 2023, and we can't wait to see what they do next year!