client
Freelives & Devolver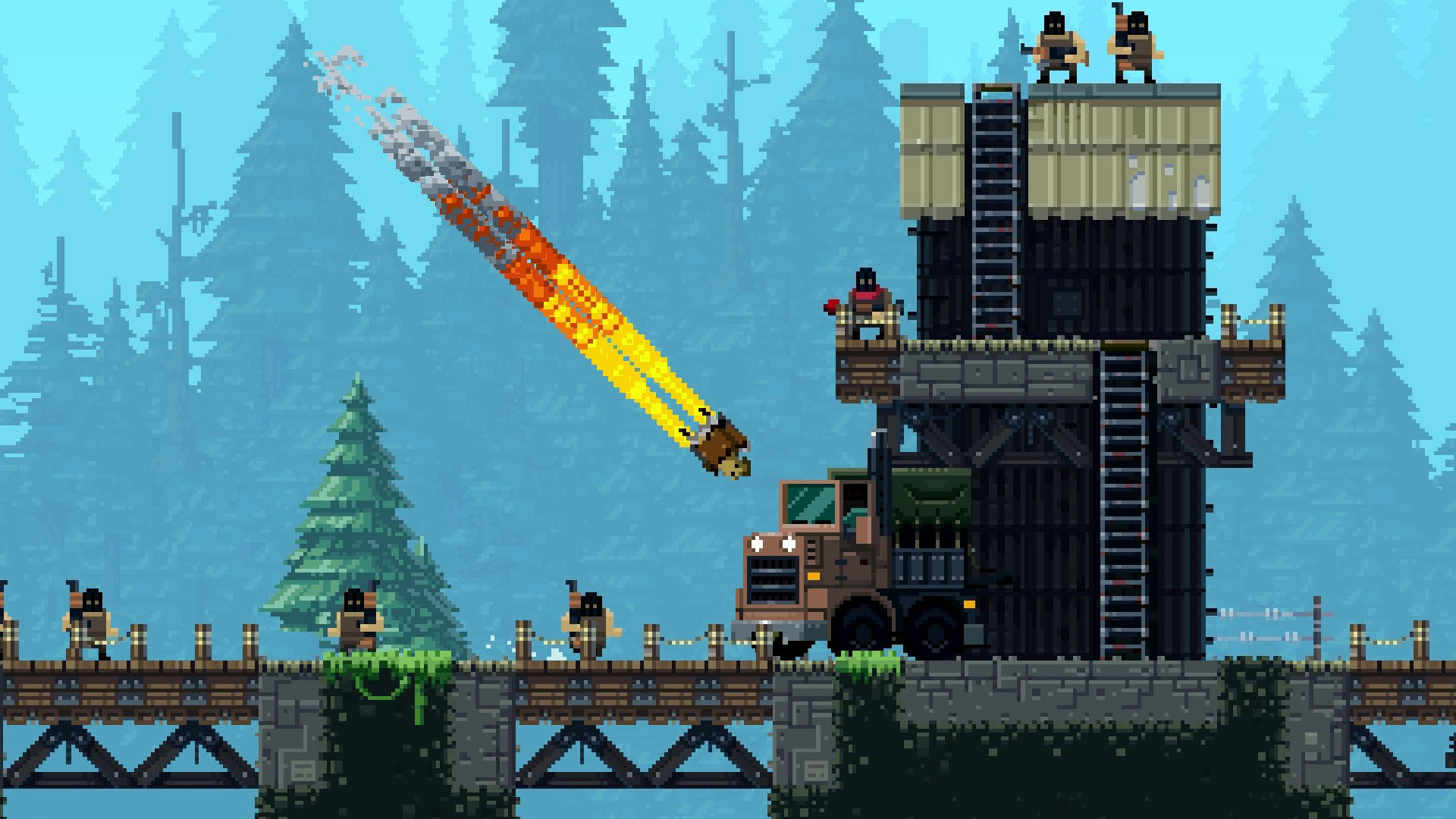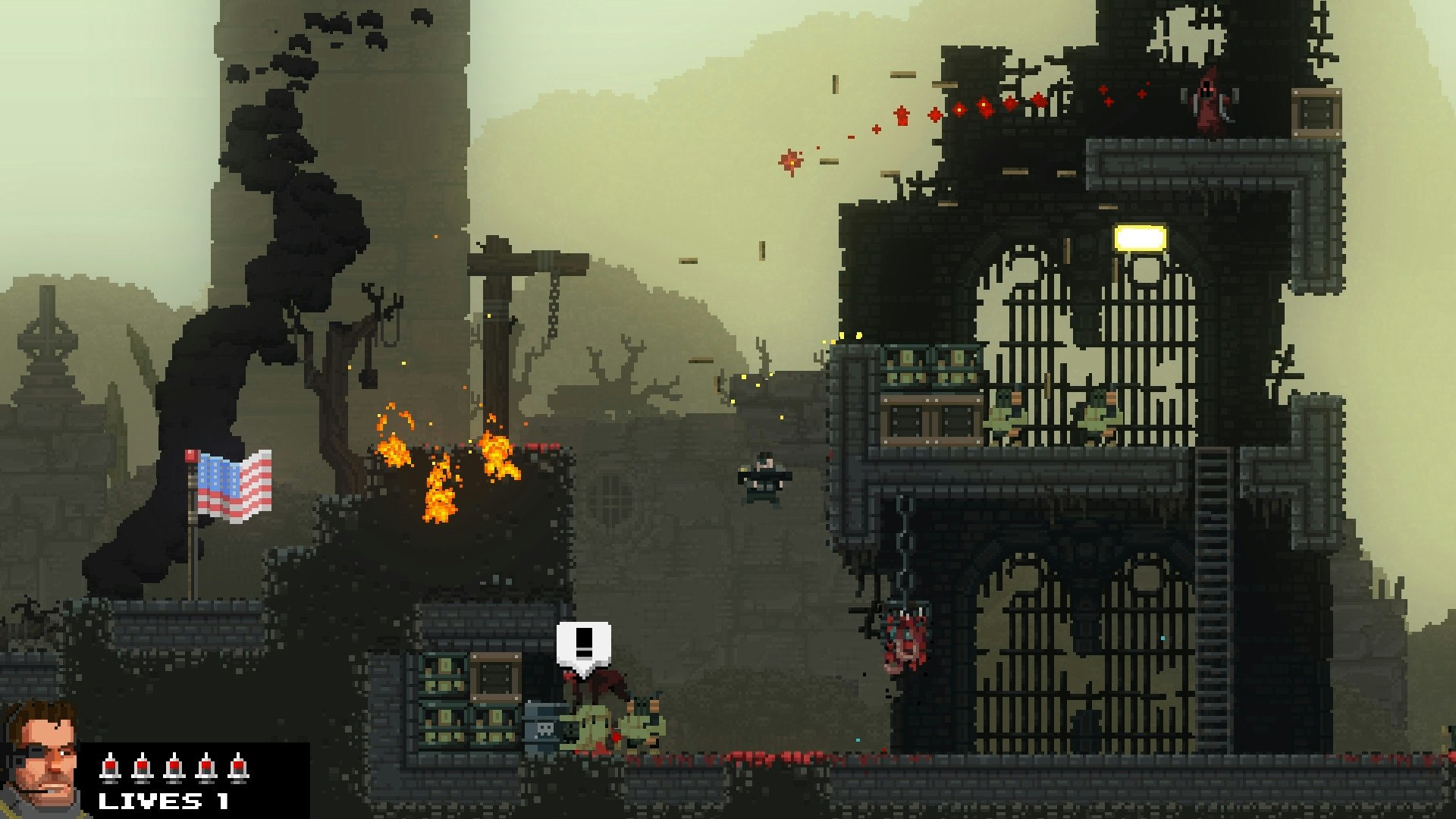 about the game
When evil threatens the world, the world calls on Broforce – an under-funded, over-powered paramilitary organization dealing exclusively in excessive force. Brace your loins with up to four players to run 'n' gun as dozens of different bros and eliminate the opposing terrorist forces that threaten our way of life. Unleash scores of unique weapons and set off incredible chain reactions of fire, napalm, and limbs in the name of freedom.
The player-character is a bro, a hypermasculine action hero-style commando, who fights terrorists and rescues his bro teammates and prisoners of war from captivity. The game's destructible environments wear away with the player's gunfire. The levels end when the player defeats a devil boss, hoists an American flag, and leaves via helicopter while the scenery explodes.
The Broforce includes dozens of characters, and the player earns more as they rescue a certain number of prisoners of war. These Broforce characters, under direction of "Nelson Brodela", are parodies of mostly fictional action heroes, including John Rambo, Die Hard's John McClane, Chuck Norris, Mr. T, Alien's Ellen Ripley, and Terminator's T-800; they are often named by adding the word "bro" to the original name in some manner (e.g., Rambro, the Brominator). The player does not have control on which Broforce character they will start the level with, and each time that character dies or a prisoner of war is rescued, they will be switched to a different Broforce character. Each character has unique attacks and moves based on the fictional hero; for example, Ripley's character has a flamethrower special ability, while the Indiana Jones-based character primarily uses a whip.
about the project
One of the best ways to enjoy Broforce is playing coop with your friends – and this turned out to be quite the challenge in adapting the game from PC to PS4. Sony has rather strict network policies compared to Steam, which necessitated a complete overhaul of the original local coop system. This was a lot of work, and required a lot of extra QA testing… luckily this involved playing a lot of Broforce, which was awesome!